We are excited to announce the following page enhancements (screenshots + links to learn more below):
Customize title region | control what the title region of each page looks like (layout, alignment, title, date).
Section backgrounds | display as distinct sections with visual variety throughout the page.
Custom page thumbnails | Choose a preferred thumbnail from Page details.
Custom page descriptions | Create a custom description from Page details.
FYI: removal of the Feedback button | removing the product Feedback button from the site footer of all SharePoint home and modern site pages.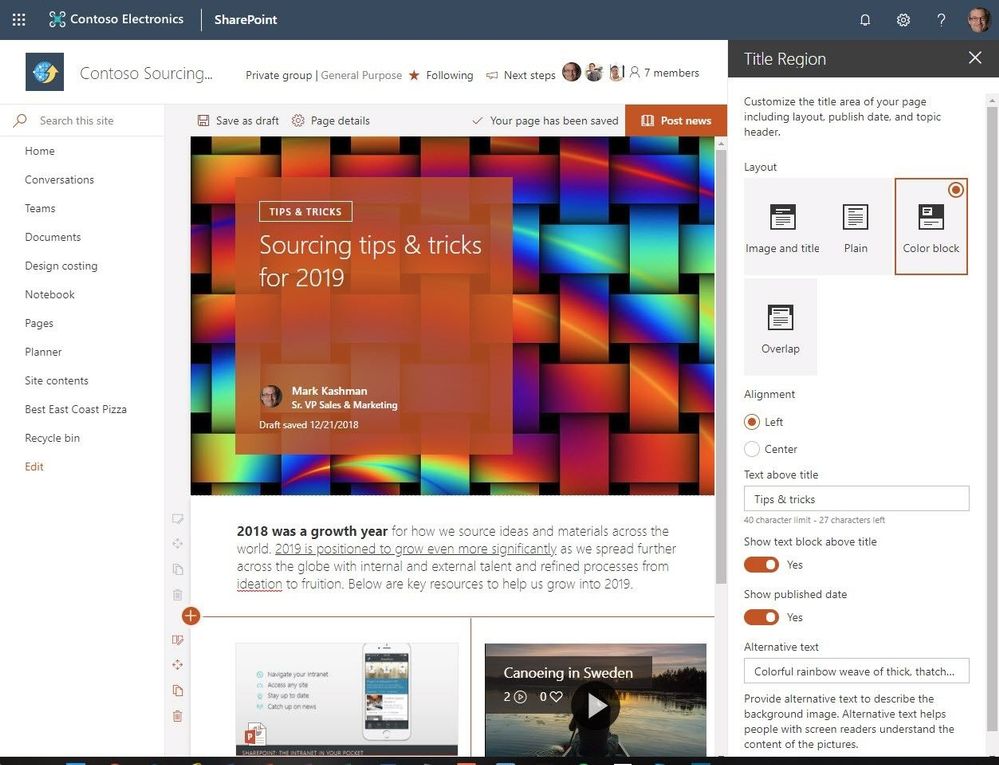 Source: SharePoint page enhancement in Office 365