Adding links to social media profiles (LinkedIn / Facebook) on Delve Profile Page
Delve enables you to manage your Office 365 profile, and to discover and organize the information that's likely to be most interesting to you right now – across Office 365.  Your can view and update your profile
But what to do if you want to add links to your social profiles such as LinkedIn of Facebook?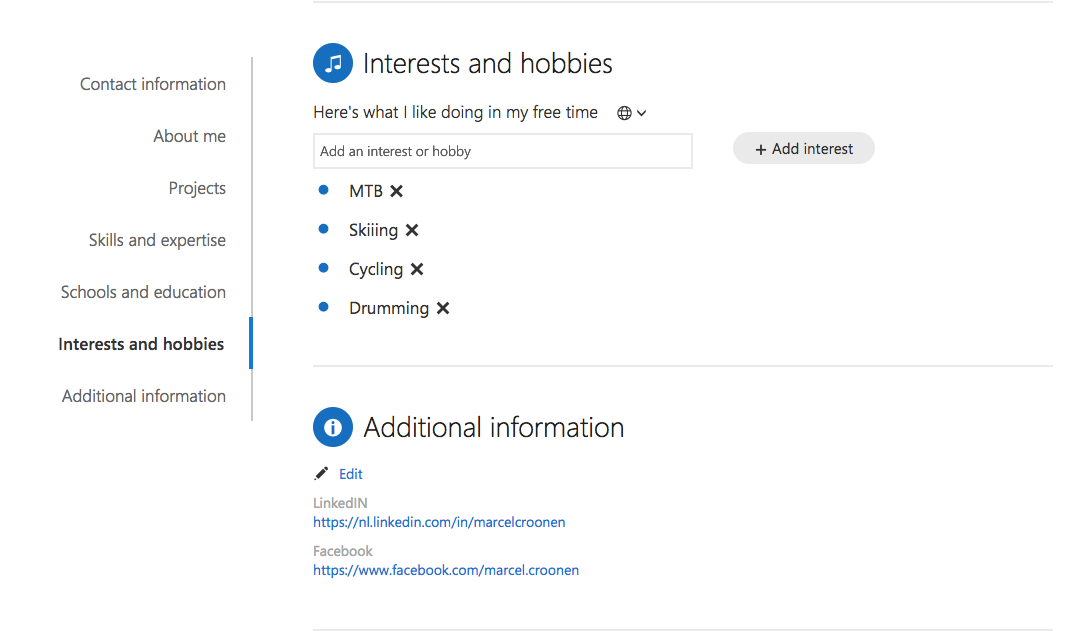 This can be done by adding extra properties (Admin centers > SharePoint.) on the Delve Profile Page which will be shows under Additional Information. Delve uses information from User Profiles.
If you want to show more properties on the Delve profile page, make sure the properties with Default Privacy Setting: Everyone, and Show in the profile properties section of the user's profile page and Show on the Edit Details page.
Admin Centers > SharePoint > User Profiles > Manage User Properties.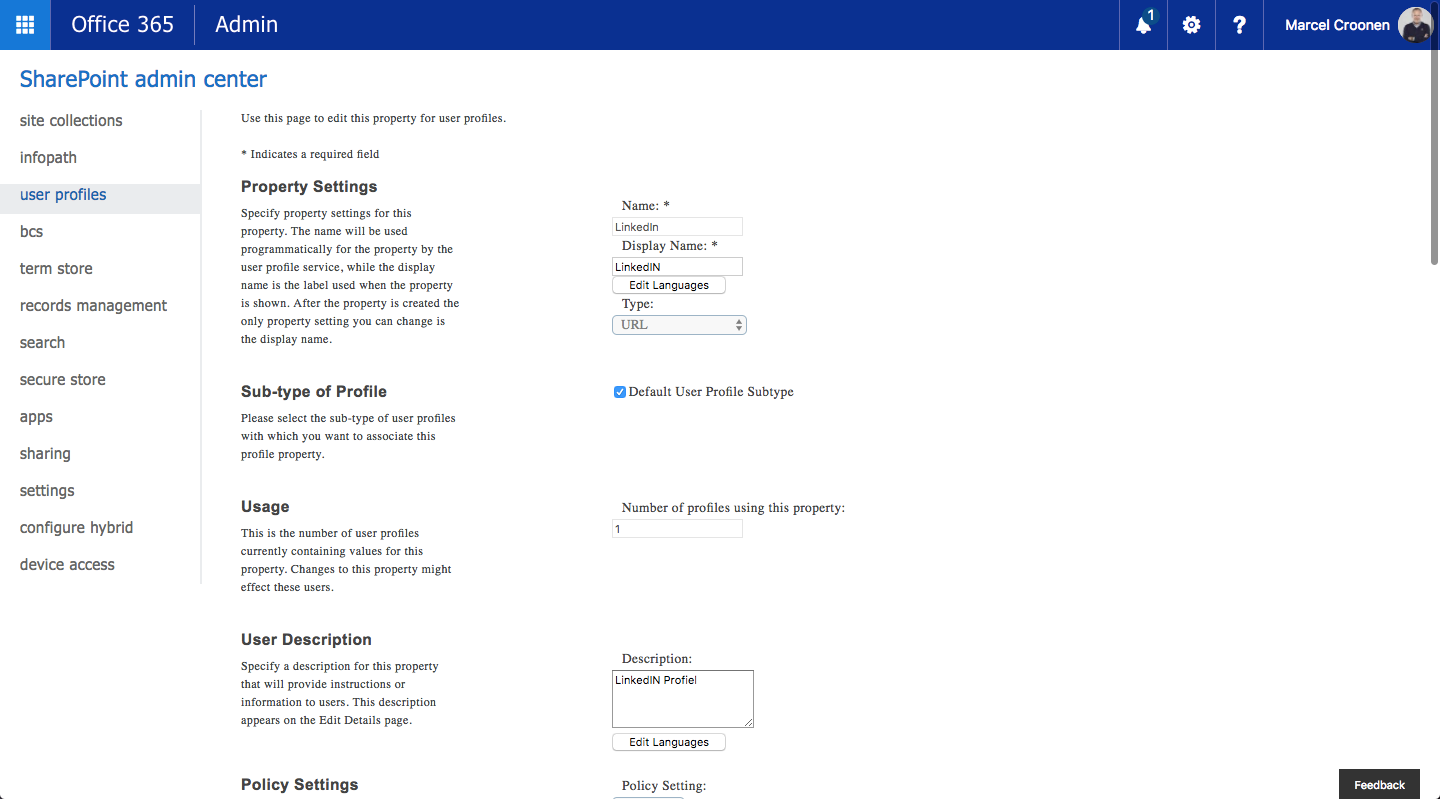 You can even add an extra section "Social" to store the properties

Extra section will only be shown under Edit > Edit Details

More information about adding sections / custom properties: